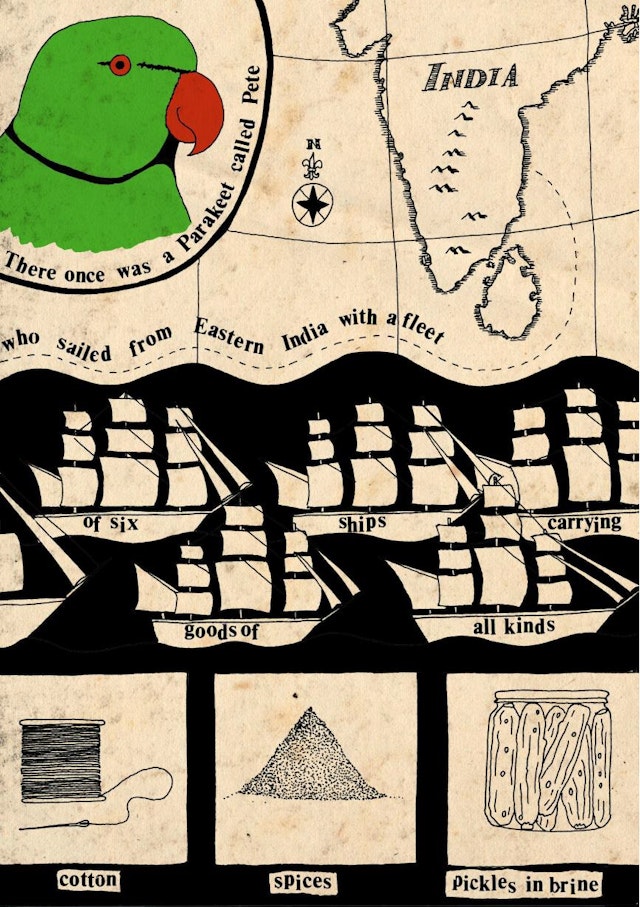 Parakeet Pete and Friends – Avian Adventure Stories
Written by Sophie Austin and Illustrated by Paul Barritt
An inspired collection of stories which celebrate our Bird neighbours and imagines the sort of adventures they might have.
Written in verse, these stories are fantastic to read aloud to young listeners or just as much fun to read alone for older readers. The read-along-rhyming of each story playfully allows the characters to fly off the page.
The fantastical nature of the stories teamed with relevant facts allows the reader to learn about each bird whilst also stimulating the imagination.
Each story contains a sound button that plays the bird's call. The reader can delight in learning these bird voices and will be able to recognise them next time they are out in the garden or park and a feathered friend flies by.
Teamed with beautifully detailed illustrations, these stories take the reader on a fascinating journey that challenges language skills and rewards with gurgles of delight as the rhymes, images and bird sounds come together to create an all encompassing experience.
Once the book has finished, each reader will want to run outside to see the real life Parakeet Pete or Marvin the Starling and will be able to identify them by listening to their calls.
Written by Sophie Austin
Illustrated by Paul Barritt: an animator and illustrator who is part of the award winning theatre company 1927 – a company that uses animation and illustration to tell stories.