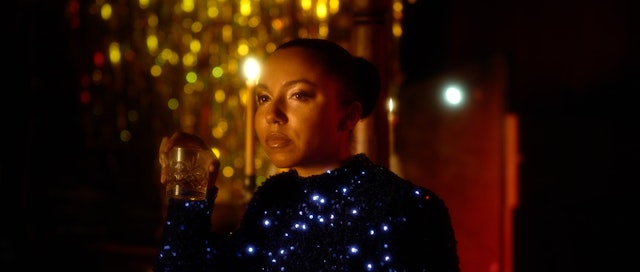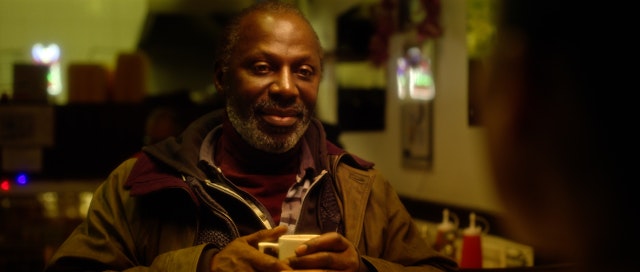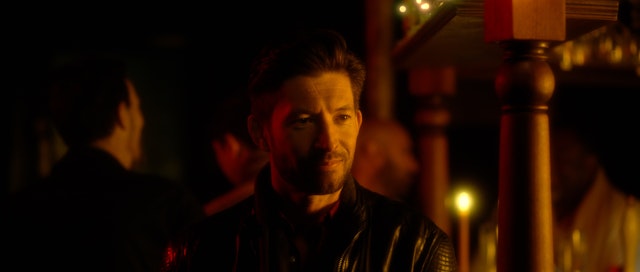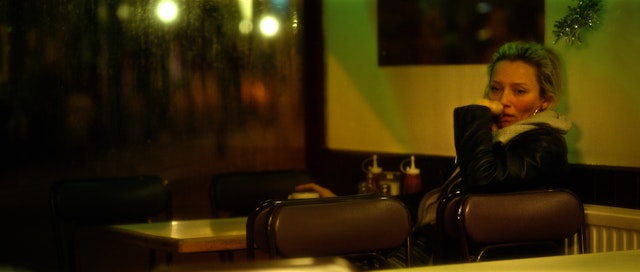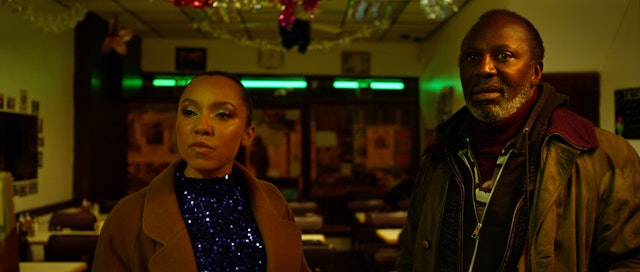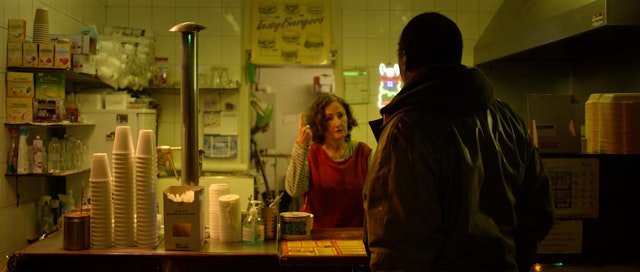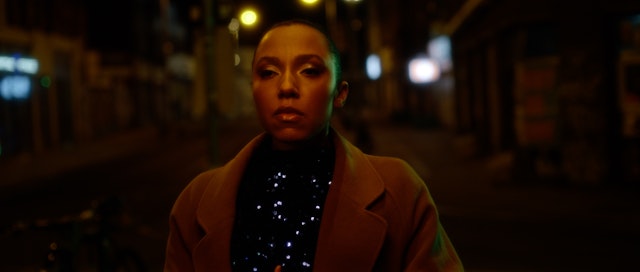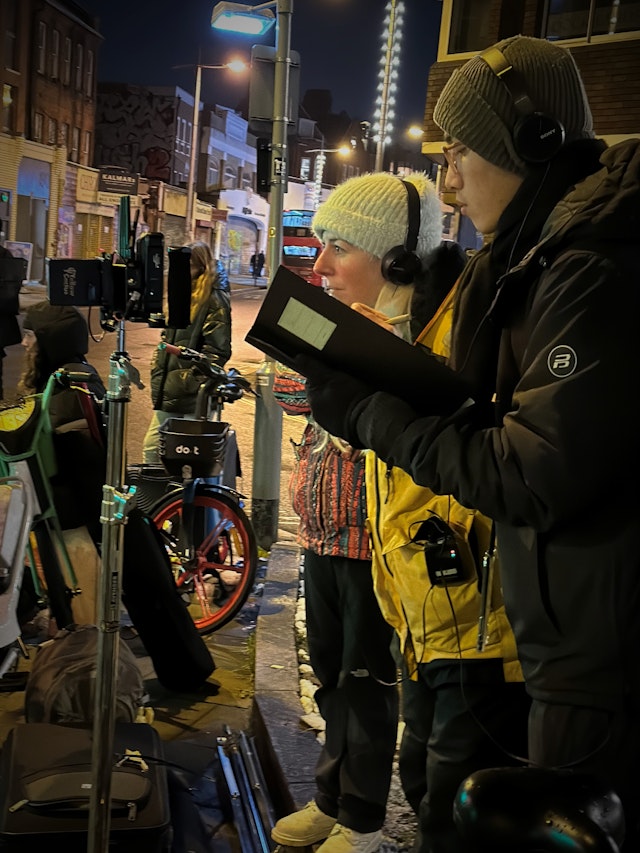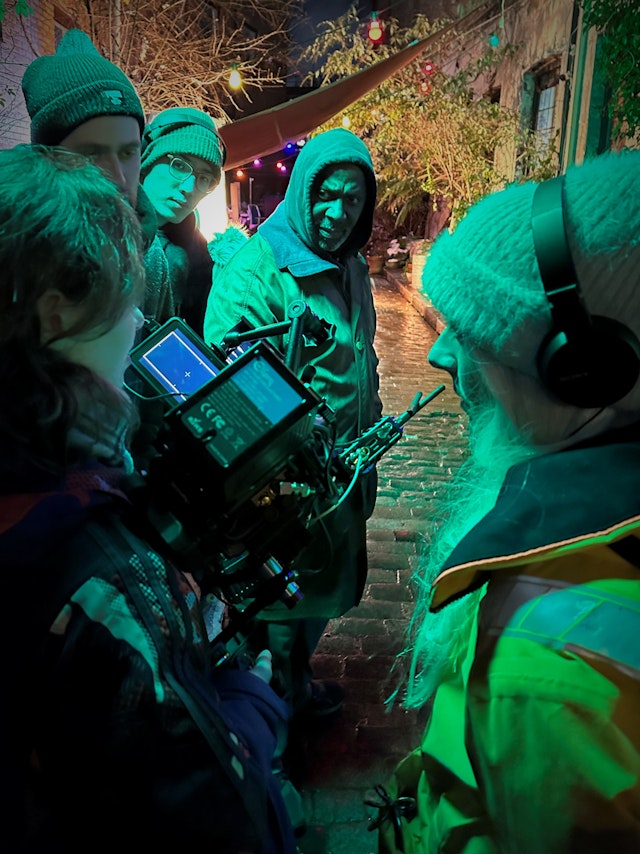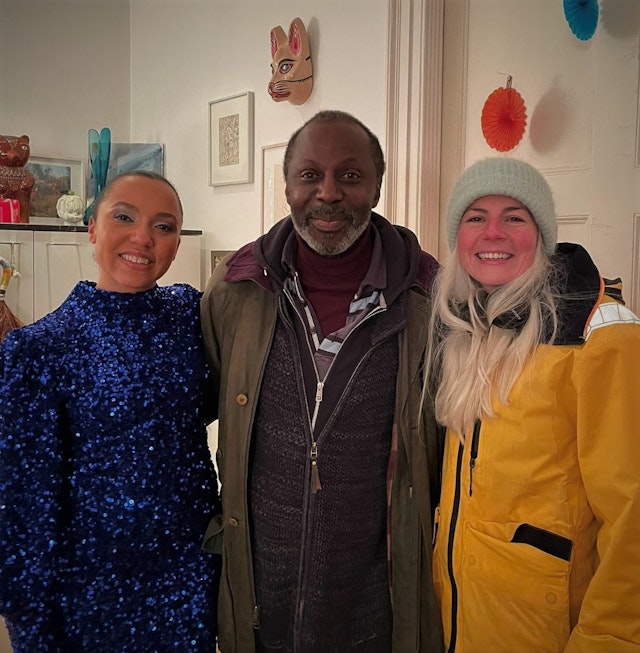 The path of a driven woman dramatically collides with an undocumented homeless man one night in London. As their secrets are revealed, which one of them is truly lost and who really needs saving?
A short film written by Leann O'Kasi
Produced by RCL Graham
Directed by Sophie Austin
Starring Cyril Nri and Leann O'Kasi
Funded by the BFI Network
Synopsis:
Del, a workaholic struggling with her mental health, wants to escape the numbness consuming her. Despite being surrounded by people, she feels alone and is more comfortable navigating London at night. After experiencing an attempted assault by her colleague, she has a chance encounter with Sami, a homeless undocumented man from Nigeria. Del begins to question what she stands for and starts to come to terms with her own immigrant roots. But hostility and distrust are never far away and Del is forced to question how she can really help Sami when she is just as lost herself.
"Just Passing is a powerfully current story as it explores policing, immigration and that deep, sinking feeling of hopelessness which permeates the fabric of our lives these days. Sami and Del, two very different people collide one night and the fall out shakes their foundations. But it is Del, who has tried to adhere to society's systems, who has climbed a career ladder and attempted to fit in, in a role where her race and gender make it so much harder, Del is the one forced to confront her life choices. When Leann shared her script with me, I was struck by Del's character and needed to see her story on screen. Sami is a hero for our times, an undocumented migrant who makes the decision to go under the radar to live in a land where he is not welcome, but where he can be himself. His story highlights the brutal reality for those running from one hostile environment to another, the UK is not a welcoming place for so many. It is Sami who reveals to Del how broken our society has become. At the end of the film she is left questioning what she can do. I hope the audience will ask themselves the same question.
This raw and powerful story de-centres the white experience. Working with Leann and Cyril Nri in the lead roles and collaborating with a diverse creative team, I wanted to ensure that the significance of the films' story and characters didn't stop on screen but was also represented behind the camera. My hope is that this will ultimately be reflected in the audiences who experience the film too. But it is just as important that this story has a place in mainstream festival line ups and distribution opportunities, this is an intersectional story and the experiences of these characters affect us all.
It was important to me that this film did not become a bleak study in drab monochrome, but that throughout the film we see the beauty and colour of the city at night; there is hope and opportunity here if our characters are open to finding it. Collaborating with DOP Natalja Safronova, Art Director Emma Tye and Costume Designer Sabira Haque we sought to capture the colour and sparkle of the London streets. James McKinney's sound design heightens the action allowing us into Del's head as she goes from detached numbness to the immediacy of the present moment. James wrote the closing song which envelopes Sami and Del and the film as a whole in a deep call to be seen."
Sophie Austin, Director, Just Passing.
Executive Producer: Josic Cadoret
Production Coordinator : Niamh Coogan
Co-Producer: Leann O'Kasi
Cinematographer: Natalja Safronova
First Assistant Director: Owain Astles
Production Designer: Emma Tye
Costume Designer: Sabira Haque

Film Editor: RCL Graham
Sound Designer and Composer: James C. McKinney
Colourist: Holly Greig
Intimacy & Stunt Coordinator: Daz Parker
Script Supervisor: Tianhao Xu
Grip: Daniel Essex
Hair and Make-Up Artists: Tabna Butt
Sound Recordist: Mercer MacWilliam Hughes
First Assistant Camera: Kristiana Zhekova
First Assistant Camera: Kristiana Zhekova
Floor Production Assistant: Wouter klinkenberg
Production Assistant: Khevyn Ibrahim
Spark: George Tsamis
Gaffer: Elena Armellini
Stills Photographer: Precious Ogunlowo
Del: Leann O'Kasi
Sami: Cyril Nri
Dillon: Daniel De Bourg
Tracy: Sarah Finigan
Ash: Jennifer Matter